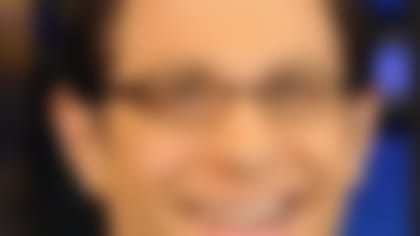 Adam Schein provides six reasons why Aaron
"I hit my head on the ground, split my nose," Jennings said, according to the Milwaukee Journal Sentinel. "But it was probably a little bit before that. Got hit Wednesday, practiced, finished practice. The next day, headaches during practice. Didn't think anything of it. Friday, Family Night, I probably re-aggravated it.
"I make it sound like it was minor. It really wasn't."
Jennings was banned from the weight room and treadmill while he recovered. Jennings said also it was the third concussion of his career, according to Press-Gazette
Recently signed running back Cedric Benson also suited up for his first practice with the Packers in pads as well, the Journal Sentinel reported.