Carolina Panthers defensive end Greg Hardy had the look of a top-five NFL draft pick when he posted 10 sacks in his sophomore season, but concerns about character, coachability and durability knocked him down to the sixth round after his junior season at Ole Miss. Where will Brent Grimes wind up? Follow him and all the other NFL players on the move in our free-agent tracker. More...
Now entering the final year of his rookie contract, Hardy finally has made good on that tantalizing talent. Coming off a breakout 2012 season with 11 sacks, 23 quarterback pressures, two forced fumbles and stout run defense, Hardy has initiated contract extension talks with the Panthers, the Charlotte Observer reports.
Hardy is scheduled to earn $1.35 million this season after hitting nearly $800,000 in salary escalators. It's hard to blame him for attempting to cash in on a career season.
Agent Drew Rosenhaus will encounter two problems in his quest for a new deal, however.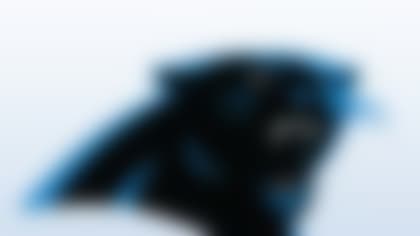 New Panthers general manager Dave Gettleman's hands have been tied in free agency due to the salary-cap mess left behind by Marty Hurney. It's also bad timing for pass rushers looking for big money after young free agents such as Cliff Avril and Michael Bennett were forced to accept short-term contracts.
With the franchise tag as an option next year, Gettleman has little incentive to grant Hardy's request this offseason. Instead, the Panthers can get one more season of production at a bargain-basement rate opposite Charles Johnson.