Casserly: Draft steals on each day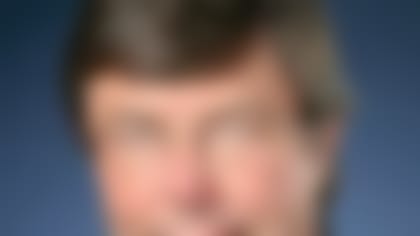 Which players are bound to outperform their draft slots? Charley Casserly identifies 10 value picks to keep an eye on. **More ...**
General manager Ted Thompson brought in bodies at running back, defensive line, offensive line, linebacker and receiver, but a safety surprisingly was missing. That's a significant show of faith in M.D. Jennings and Jerron McMillian.
Jennings and McMillian actually played at a satisfactory level -- and that's probably a kind assessment. Jennings started 10 games, had 52 tackles, two passes defensed and returned an interception 72 yards for a touchdown. McMillian had 27 tackles, five passes defensed and an interception. Neither was a playmaker while lining up alongside Morgan Burnett. Long-time Packers reporter Bob McGinn of the Journal Sentinel gave Jennings a C-minus grade for 2012 and McMillian a D-plus.
Jennings was an undrafted free agent in 2011 and McMillian a 2012 fourth-round pick. The Packers, obviously, hope they develop under position coach Darren Perry. There's precedent on the roster with undrafted cornerbacks Tramon Williams and Sam Shields.
Brooks: Who nailed the draft?
With all 254 selections in the books, which teams nailed the 2013 NFL Draft? Bucky Brooks points out the most notable hauls. **More ...**
"We've got some young guys," coach Mike McCarthy said. "I think we can't forget how many of your young players, our rookies, played on defense last year. Frankly, for as excited as we are about the 2013 draft class, the most important improvement of our football team will come from the men that are already in the building. So our young players on defense will be a year better.
"I feel we'll have an opportunity to definitely improve from what they bring to the table, and that's no different at the safety position."