Because the Internet is both awesome and outrageously expansive, we now have Greenbaypackerslovers.com, a dating site devoted to unattached fans of the defending NFC North champions.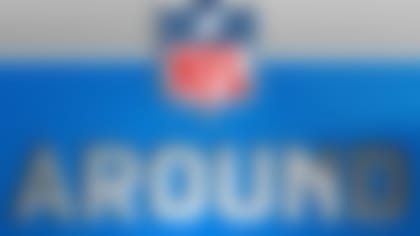 The Around The League team hits all the NFL's hottest topics in its award-winning podcast. Join the conversation. Listen
"Green Bay Packers fans are the most loyal fans around," we're told in the site's news section. "Just look at Pack's die hard fans that tackle the brutally cold winters to storm outside and cheer on the Pack Attack."
"At our site you can find other Packers Bakers cheeseheads looking for love. Whether you're looking for true love, a long term relationship, are marriage minded, just looking for fun or maybe even just looking for friendship, http://greenbaypackerslovers.com is right for you! Check us out today."
In the latest edition of the "Around The League Podcast," the guys discuss "Draft Day," then break down who got better (and who got worse) in the AFC East.