NFL: Monday night's result stands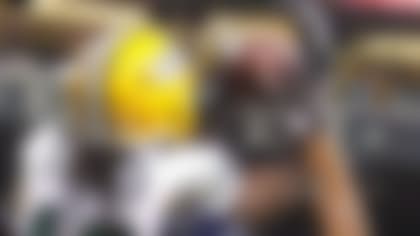 » Great play by Jennings, but what are defensive backs taught in Hail Mary situations? Knock the ball down. Jennings out-jumped and had better timing than two Seahawks and three other Packers. The game is over if he swats that ball down instead of catching it. (Side note: The Packers also gave up a Hail Mary to Hakeem Nicks and Eli Manning at halftime of the playoff loss last season.)
» The Packers had the ball on their own 7-yard line with 1:54 left in the game. Cedric Benson was hit for minus-5 yards on a first-down run and fumbled the ball. Benson ran for no gain on second-and-15. John Kuhn ran for 2 yards on third down, and then the Packers called a timeout. The Seahawks used their last two timeouts on first and second downs. If the Packers' offense earned one first down, the game would have been over.
» The Packers' defense gave up a 22-yard pass from Russell Wilson to Sidney Rice on second down with 41 seconds left. The completion moved Seattle to the Green Bay 24-yard line and set up the final play. Don't give up that big chunk, and that Hail Mary becomes a much longer throw. As unacceptable as the officiating was on the final play, the Packers had opportunities to close that game.
Follow Kareem Copeland on Twitter @kareemcopeland.