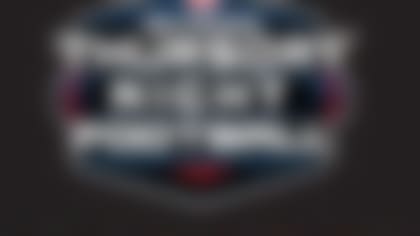 NFL Network isn't the only way to watch "Thursday Night Football." Follow the game online with this interactive companion.
"Sorry to have to put our fans through that," Goodell said, acknowledging a torrid, sometimes out-of-control showing from league's replacement officials. They never were ready for the speed of the game or its complexities, but Goodell expressed hope for a return to normalcy.
The commissioner was brutalized by fans and media for often remaining silent in the wake of overt gaffes on the field through three weeks of play. His goal all along, he said, was to craft a deal with the officials that would avoid another public stalemate anytime soon.
"You always have costs for the short term, but you sometimes have to experience that to get to the right place in the long term," Goodell said. "And that's sometimes a painful thing."
When last summer's player lockout finally ended, fans sought to forget the ugliness and dig into the new season. We're going to see a similar situation here. We've never been drawn to football for drama from the game's officials, and we're in trouble when they hijack major storylines Sunday (or Monday night).
This was messy, but Goodell has apologized. That's what many wanted to hear all along. Now we move forward.