However, the Dream Team imploded.
"I'd say if there was a player who was kind of in the right age group as a free agent, played an important position who we thought could be around for a long time, we would certainly be open to (a lucrative, long-term deal)," Roseman said last week, per a story published Sunday on CSN Philly.
"But you see there are fewer and fewer of those players available in free agency, so what happens is good players get great player money, pretty good players get really good player money, and then it throws around the whole structure of your roster."
Roseman believes that not only do undeserving contracts throw the salary cap out of whack, but they also could create resentment in the locker room.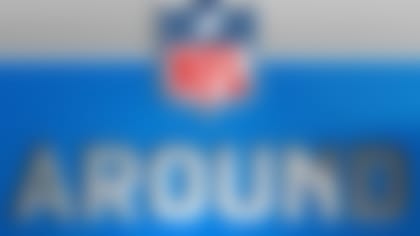 The Around The League team hits all the NFL's hottest topics in its award-winning podcast. Join the conversation. Listen
"The guys that you've drafted, they look around and they say, 'Well, this guy they brought from somewhere else, and they're paying him maybe more than he's worth,'" Roseman said. "So you have to be very careful in free agency, and I think what worked last year was based on the free-agent market."
Every NFL team is looking for bargains in free agency. Roseman's comments speak to why some veteran free agents struggled to find big contracts last season. It's a trend we'll see again this offseason.
In the latest "Around The League Podcast," the guys ponder the future in both Seattle and Denver and break down the teams who intrigue them most this offseason.