In the midst of the NCAA's National Signing Day, Georgia defensive coordinator Todd Grantham was grilled by reporters about his interest in jumping to the NFL.
Debate: Signing Day, NFL style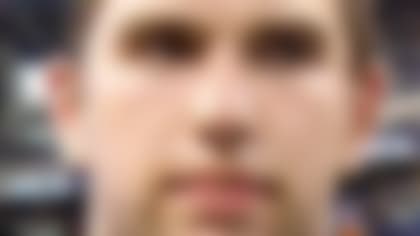 It's National Signing Day in the NFL, and every player is available. Who do you target? Andrew Luck? Let's debate! **More ...**
NFL.com's Ian Rapoport reports that Grantham will interview with the New Orleans Saints on Thursday morning, according to a source with knowledge of the team's plans. Grantham will fly to New Orleans on Thursday morning, according to Rapoport.
Former Dallas Cowboys defensive boss Rob Ryan also will interview for the position and is considered the favorite for the job, Rapoport reported.
Rapoport also referenced a source who said the Philadelphia Eagles tried to interview Grantham at least twice over the past few weeks, but he declined because National Signing Day was coming up.
Although Grantham "loves" Georgia and "fully expects" to be back in 2013, he did not deny that interviews are in place with the Saints and Eagles. In fact, Grantham was asked directly by multiple reporters if he was set to interview with the Saints on Thursday. Each time Grantham neglected to answer.
It's worth noting that Grantham released a statement denying interest in NFL openings at this time a year ago.