Geno Smith and Jay-Z are in business together.
The New York Jets quarterback's search for new representation ended Wednesday when Smith announced he had hired Roc Nation Sports. Smith has yet to sign a contract with the Jets, who selected him in the second round of the 2013 NFL Draft. Kim Miale will serve as Smith's contract agent.
Instant Debate: The pressure is on ...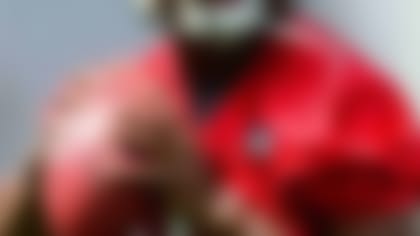 "I think it's just his agency," Smith said, according to the New York Daily News. "When you talk about being in New York from a standpoint of what they can do in the city, the connections that they have, I think it's a good move. My mother and my family were comfortable with it. I'm comfortable with it."
Roc Nation Sports appears to be a rising force in the industry. It landed its first major client last month in New York Yankees All-Star Robinson Cano, who is expected to command one of the biggest contracts in baseball next offseason. The group -- which is partnered with CAA Sports -- is in the midst of an aggressive launch period.
Smith parted ways with Select Sports shortly after the draft. A report surfaced that Smith believed he "would be and should be" the No. 1 overall pick in the draft, and his drop to the second round led to his decision to make a change. Smith denied the report, saying there were multiple reasons behind the move. Smith said the presence of Jay-Z -- an iconic hip-hop artist and entrepreneur -- played "not that big a role" in his decision. He said being seen as marketable is not important to him.
"I don't worry about the outside world's perception," Smith said. "I'm comfortable with who I am, strong in my faith. I know that this isn't because of an image thing or trying to market myself. It's just being comfortable with the guys who's going to represent me. That's ultimately why I made that decision."
This is a partnership that feels inevitable in retrospect. Roc Nation Sports seems to be making a push to stamp itself as the agency for high-profile New York athletes. Like him or not, Smith certainly qualifies on that front.