Geno Smith was slammed recently by Pro Football Weekly for being an "overhyped product of the system lacking the football savvy, work habits and focus to cement a starting job" in the NFL.
Bruce Feldman, CBSSports.com's senior college football columnist, begs to differ.
"I just don't buy it all," Feldman said. "I think the guy that wrote that evaluation up, I think he was reaching and he picked something that just happened to be the wrong thing. Maybe he's right on some other things about Geno Smith, that he won't be a great quarterback, maybe he's not sold on his arm or whatever but the work ethic and the commitment, that's BS."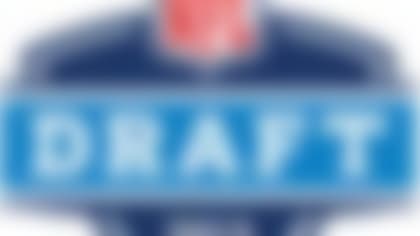 With the draft right around the corner, NFL.com ranks the top prospects available at every position on offense and defense. **More ...**
Feldman said Smith regularly spent extra time in the film room by himself and there was no way West Virginia coach Dana Holgorsen or quarterback coach Jake Spavital would ever "badmouth" their QB's loyalty. Feldman cited an example of Smith's postgame work ethic the week his mother had flown from Florida to see her son play. After the game, Feldman said Smith handed his mom the team's post-game meal -- pizza -- and told her the visit would have to wait.
"He gave her the pizza and said 'Come back in a couple of hours, I want to watch the game.' And he watched, you know, the film of the game he had just played," Feldman said.
A college student giving up free pizza? Dedication confirmed.