More drama continues to rise from the smoldering ashes of New York Jets quarterback Geno Smith's alliance with Select Sports Group.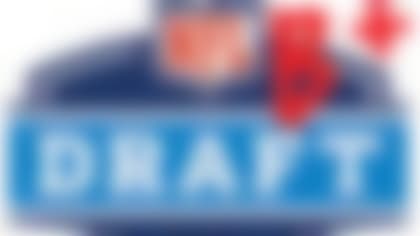 The draft is finally behind us. How did everybody do? Bucky Brooks breaks out the red pen and grades all 32 teams by division. More ...
Citing a source in Smith's camp, Deadspin's Barry Petchesky reported Wednesday that Smith's decision to fire his agents was rooted in the agency's failure to be proactive in bettering Smith's position when it became apparent the quarterback could fall in the 2013 NFL Draft.
According to the source, Smith wanted to play in the Senior Bowl, but was convinced by his agent to skip it. Smith was criticized for sitting out the event, which serves as an invaluable selling tool for draft prospects.
Smith also was disappointed, according to the source, when his agents failed to combat the wave of negative publicity caused by a negative scouting report written by Pro Football Weekly. Finally, Smith felt betrayed when two clients of agent Jeff Nalley signed with teams that seemed to be possible NFL landing spots for Smith -- Chase Daniel with the Kansas City Chiefs and Kevin Kolb with the Buffalo Bills.
The report comes one day after Smith fired his agents, reportedly because he felt he "would be and should be" the No. 1 overall pick in the 2013 NFL Draft (he tumbled to No. 39 overall).
Schein: Post-draft pressure points In the wake of the 2013 NFL Draft, Adam Schein identifies players, coaches and general managers in the crosshairs. More ...
Smith quickly responded, explaining that his decision was "not because of one particular incident." On Tuesday night, Smith's agents -- Nalley and Erik Burkhardt -- issued a statement to NFL.com's Ian Rapoport, wishing Smith well while furthering the perception that Smith's biggest issue with the company was that he was a green-room squatter at Radio City Music Hall in New York.
Players change agents all the time. What you don't usually see is public spin from both sides explaining why. Something tells us we haven't heard the last on the topic from either side.