In just a few weeks, Geno Smith has learned what it means to join the tabloid culture of New York City. At least one agency wooing him as a client can empathize.
Which rookie will stand out in 2013?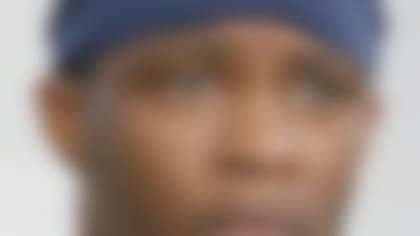 Will Tavon Austin rise to the head of the class this season -- or will someone else step up? Our analysts debate. More ...
ProFootballTalk.com reported Thursday that Jay Z's Roc Nation agency was one of five representatives that made a pitch to Smith during two days of meetings with prospective agents. Also involved: Eugene Parker, Fletcher Smith, Joel Segal and Rick Smith of Priority Sports.
Jay-Z isn't actually a licensed agent, so the presentation came from an agent from the company Jay-Z owns. It's believed that Jay-Z's partner -- CAA Sports -- would do much of the heavy lifting as the rapper/mogul jumped into the agent business, but CAA Sports was not involved in the process, according to PFT.
Some reasonable doubt can be raised regarding Jay-Z's involvement because he's not allowed to persuade any player to join his agency, since he's not actually an agent certified by the NFL Players Association. But there are ways around rules like that, and the NFLPA doesn't seem like it has any desire to question the blueprint CAA is following here.
Smith isn't expected to make a decision right away because he has more important matters to attend to. He actually will be doing football things this weekend at the New York Jets' rookie minicamp.