 Contrary to scathing pre-draft reports that painted him as a phone-obsessed diva, Smith instead was engaging and thoughtful. He seemed to get it.
Rookies in New York grow up fast, and Geno says he's already learned a thing or two from the media snowstorm in Gotham.
"I've already gotten in trouble for saying some things about, you know, playoffs and all that stuff, which I don't regret," Smith told Alex Marvez on SirisuXM NFL Radio on Sunday. "But I don't think I'll go as far as to being as bold as Joe (Namath) was."
Smith insists he wasn't bothered by pre-draft reports that picked apart his work ethic and love of the game, but he maintains those assessments lacked truth: "From the standpoint of me being a diva, you talk to my teammates and coaches from Little League. Nobody will say that."
Instant Debate: NFL's biggest arm?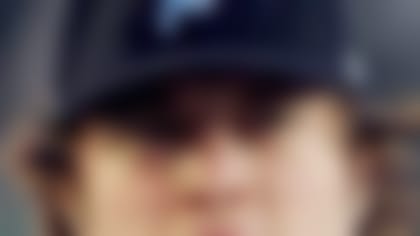 Which QB boasts the strongest arm in the NFL? Our analysts debate, with Matthew Stafford getting some love. More ...
Said Smith: "From the standpoint that I switched agents because of where I fell in the draft, I'm not naive. I understand an agent can't get you selected higher or lower. It's based on what teams need and the decisions they make in the front office. Just the whole draft experience and everything that went down, I was supposed to be leaving the draft and all that stuff -- that was inaccurate again. There were a lot of things that were said that were anonymous and inaccurate. But all that comes with (the territory). I'm built for it, so I'm not really worried about it."
The Jets knew if (and when) they drafted a quarterback, he would face pressures atypical for a rookie. They obviously saw enough in Smith to believe he can handle the heat.
The next step for Smith is simply to go out and play the game. Those who cover it (us included) will find something else to prattle on about soon enough.