Had Geno Smith been selected in the first round by a team in a different market, things would be different right now.
Of course, that's not how it played out. Smith slipped into the second round and was eventually drafted by the New York Jets, a team that's like a moth to a flame when it comes to attracting controversy.
Which rookie will stand out in 2013?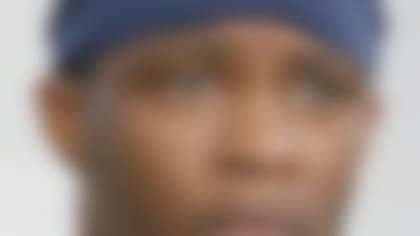 Will Tavon Austin rise to the head of the class this season -- or will someone else step up? Our analysts debate. **More ...**
The negativity must feel like a tidal wave for a 22-year-old kid. Smith, however, claims he hasn't been affected.
"I don't worry about what people say -- my skin is pretty thick," Smith told Jim Corbett of USA Today. "I've never been in trouble."
Smith specifically addressed the Yahoo! Sports report that he turned off teams during team visits by paying more attention to his phone than front-office personnel.
"That's not true. I got strong remarks from all the teams I visited with," he said. "I couldn't care less what's coming out in the media because I know what's true."
Other reaction from Smith:
On firing his agents: "Parts of the draft experience were tough, but not all of it. With that entire process, you can see where some things went wrong. ... Choosing to leave those guys was the best decision for me at the time. That's what I went with. I think I'm pretty good with my decision making. So I trust myself."
Harrison: Post-draft Power Rankings
After the 2013 NFL Draft, Elliot Harrison updates his Power Rankings, with plenty of teams moving up and down the board. **More ...**
On his decision to sit out the Senior Bowl: "It was a decision I ultimately made. My first instinct is always to go out and compete. I'm a competitor. It's one of those things where I trusted those guys. (My agents) advised me that it may have been best for me not to go."
On working with Mark Sanchez: "Mark is a great guy. I have the utmost respect for him and I look forward to competing with him."
Smith will get his chance to truly refute critics as time passes and he transitions further into NFL life. Until then, a cloud of suspicion will hang over his head. Fair or not.