Manish Mehta of the New York Daily News reported Thursday that Smith emphatically denied that hip-hop artist and entrepreneur Jay-Z played a role in luring Smith to the newly formed agency.
Instant Debate: Summer headliners?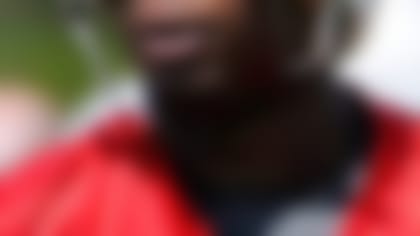 Geno Smith, rookie starter? Exactly 100 days from kickoff, our experts predict bold moves that'll occur before play begins. More ...
NFL.com's Albert Breer reported Tuesday that the NFLPA sent a letter of inquiry to Roc Nation Sports agent Kim Miale, who represents Smith. The union's attention also was piqued by comments from Smith's adviser, former NFL defensive tackle John Thornton, who said last week: "I was in those meetings, and Jay-Z connected with (Smith) on many levels."
Thornton claims he was misquoted, but the NFLPA is concerned that Roc Nation broke the relatively new "runner rule," which prohibits agents from having colleagues or friends who aren't NFLPA-certified agents attend recruiting meetings. Smith also raised red flags after posting an Instagram photo of him posing with Jay-Z after the passer fired his first agent, Jeff Nalley.
The union is awaiting a response from Miale, who also represents linebacker Brandon Hicks and Arena Football League kicker Carlos Martinez. But Smith already has chimed in, insisting nothing untoward unfolded.