Instant Debate: The pressure is on ...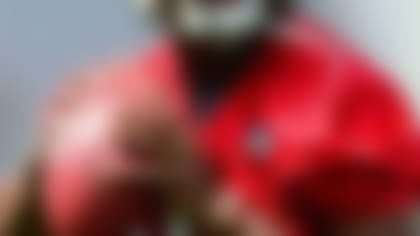 Which rookie faces the most daunting spotlight in 2013? Our analysts debate, with Jets QB Geno Smith topping the list. **More ...**
"They didn't really run a whole lot of zone reads and different things (at West Virginia)," Ryan admitted in his news conference. "But (Smith) has the skill set to where there's no reason he shouldn't be able to do that. ... Running for first downs and touchdowns, I think that's how the league is probably going to progress with these things."
Ryan knows how this idea will be received after botching the Tim Tebow experiment so badly last season. Ryan has a lot of strengths as a  coach, but figuring out how to be creative on offense isn't one of them.
"I know what everyone's thinking: 'Oh, didn't we try that last year.' But certainly that's a possibility," Ryan said. Of the larger zone-read trend, Ryan said he's not sure it's "going away."
Using a package of plays gradually to break in an explosive quarterback like Colin Kaepernick made sense for the San Francisco 49ers because the team had a capable starter. That sort of plan makes a lot less sense when Sanchez is the starter.
Other notes from Ryan's presser:
» Ryan was impressed by Kellen Winslow on Tuesday. Mike Sims-Walker, not so much. We'd be surprised if the Jets don't sign Winslow as a tryout player.
» Smith will take the majority of first-team reps at Wednesday's practice. Sanchez has not worked behind the second-team offensive line during the offseason, but Smith still gets some cracks with the starters.
» Ryan on the team's receiver troubles: "Yesterday, I was surprised when we caught it."