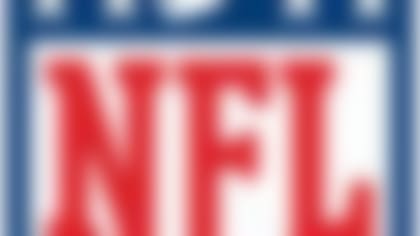 Follow all the developments on the NFL's open market with our up-to-the-minute tracking of 2014's free agents. More...
Decker is the No. 1 wide receiver. Johnson is the lightning to Chris Ivory's thunder. These were sensible plug-ins that left little room for interpretation.
But what about Michael Vick? The veteran quarterback ostensibly was signed to provide a legitimate veteran presence behind second-year starter Geno Smith. But should we believe Vick's destiny is as a backup in New York?
In a meeting with reporters at the start of offseason workouts, Smith spoke with confidence about his place with the Jets. He said he's watched game tape of his 25-turnover rookie season "over and over and over ... as painful as it is."
"With the experience I've gained," Smith told the New York Daily News, "I feel like I'm more than capable of being the starter."
Smith continues to say the right things about Vick's presence in the building.
"I look forward to working with him," Smith said. "I look forward to competing with him as well.
"He's a veteran with tons of experience. ... He's played in many big games ... but I look forward to learning from him."
Smith came out of general manager John Idzik's first draft with the team, so consider it a surprise if Smith isn't given every opportunity to retain the starting job entering the season. The bigger question is how much patience Smith has earned.
We can't imagine it will be much.