Maybe we have better things to worry about.
After Nick Scurfield of the team's official site watched Hopkins "catch everything" during Saturday's rookie minicamp practice, the pass-catcher's Sunday display had Texans coach Gary Kubiak downright giddy.
"He's special," Kubiak said. "Ball skills are extremely special. Very long, long arms. Big hands. You saw the catch he made out here today. He's going to help us early, and we know that, and that's why we brought him here."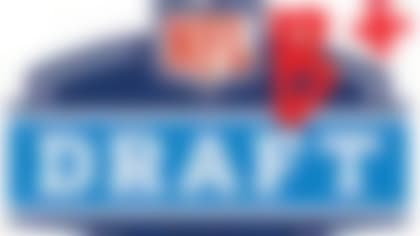 The draft is finally behind us. How did everybody do? Bucky Brooks breaks out the red pen and grades all 32 teams by division. More ...
The catch Kubiak referenced was a deep, arching rope down the left sideline from quarterback Case Keenum. Hopkins hauled it in with his left hand while his right arm was being tugged by a defensive back.
Here's where we apply some caution: Rookie minicamps are one step up from tossing the ball around out back. Everyone looks good, and coaches speak glowingly. Still, Hopkins has a prime opportunity in Houston to fill an immediate need and play a core role on offense. The training wheels are off.