 "Any time a player opts to make an investment in himself that is outside the scope of what the team expects, that's a gamble," said Bentley, according to The Chicago Tribune. "That's sometimes a risk that players have to be willing to take. Sometimes, when guys are in a situation like Gabe, maybe the player feels comfortable betting on himself.
"Now, where it gets a little sketchy, you can't go back and be OK. You can't go back and be good. You've got to go back and be damn good. That's where the pressure falls back onto the player and, to be quite frank, that is where it belongs. Let these guys stand up and man up for themselves. These are their careers. If Gabe Carimi is going to be labeled as a bust, let this man do it on his own terms."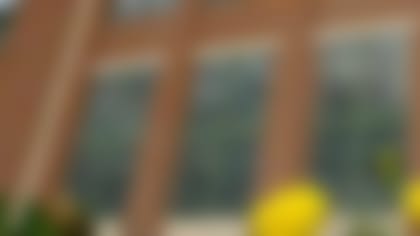 San Francisco might play host to Super Bowl L. What are some of the other options for cities to be first-time hosts for the Super Bowl? More...
Carimi has history with Bentley, who trained him in the months before the Bears used the 29th overall pick to secure his services at offensive tackle in the 2011 NFL Draft. He bounced from right tackle to guard last season, and is not guaranteed a job on a Chicago offensive line that's been revamped through free agency and the draft.
"Gabe is, I think, exactly where he needs to be in terms of the mental state," Bentley said. "There are so many different layers to this thing. He is that point, 'I want to fight. I want to play and I want to show people that I can be a first-round talent that I was drafted as. I'm not going to leave my career as a bust.'
"He's hungry to prove people wrong and has taken time and work for him to get to this point mentally and physically. He is light years from where he was."
We'll find out if that's enough to give him a chance at a redemptive season at Soldier Field.