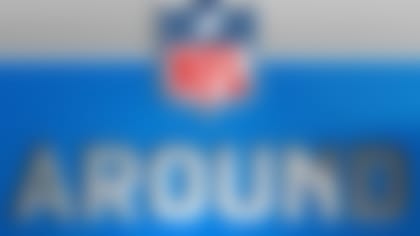 Taking all of that into account, which receiver would you target in free agency?
I would take a long, hard look at Jeremy Maclin, despite the fact that he missed the entire 2013 campaign with a torn ACL. In my opinion, Maclin is the best receiver on this list, so why not start there?
My contract offer obviously would factor in his current physical condition, though it's worth noting that in today's NFL, players routinely come back and play well after ACL injuries. And Maclin has youth on his side: The 2009 first-round pick turns 26 in May.
Problems arise in free agency when solid starters receive superstar money. Eric Decker falls into this category. I'd rather take a chance on a young, talented player coming off an injury or disappointing season. In short: Buy low.
Every season, teams undervalue players coming off injury. It happened with Michael Bennett last year. It could happen with Jeremy Maclin this year. He's a solid contributor who could be available at a bargain rate. Hakeem Nicks is another player I'd want at the right price. If you can get him at a discount (say, $5 million to $6 million per season), the risk is worth the reward.
Some team will end up throwing a lot of money at Eric Decker, as this is the NFL and nobody ever seems to learn from past mistakes. Decker could be a nice receiver if he's put into the proper situation: Indianapolis and Kansas City jump out as two potential destinations where he could flourish. That said, if I'm Decker, I blindly sign whatever offer sheet the Broncos throw in front of me. At least get one more solid year of production before Peyton Manning hangs it up.
However, the receiver who intrigues me the most is Anquan Boldin. The guy has shown he can be a pretty reliable No. 2 who does his best work in the red zone. (He's more Christian than Edge, for all of you WWE heads.) So if I'm, say, the Detroit Lions, I make a serious run at Boldin (who would excel opposite Calvin Johnson), draft Sammy Watkins (if he's still available) and call it a day.
Maclin can't stay healthy, Cooper's inconsistent, Boldin's getting older, Nicks just wants to be wealthy. Decker might not be a No. 1, Tate's a product of the system, Sanders isn't dynamic and Manningham's done. Kenny Britt has disappeared, James Jones had one great year, that leaves Julian Edelman for opponents to fear!
(OK ... but just imagine it with music!)
Edelman is the one I have the least concern about. He just enjoyed a breakout year with basically no other wideouts in New England to relieve pressure. He can line up all over the field and possesses a Wes Welker-like ability to beat coverage, catch a 5-yard pass and turn it into a 20-yard gain. He's system-proof and can fit on any team. I'd be surprised if the Patriots let him get away -- considering they don't have any other receivers Tom Brady can really trust -- but I'd go after him hard with a big contract offer, somewhere along the lines of four years and $40 million.