The day is finally here. After weeks of cuts, rumors, and reported interest, free agency is set to kick off Tuesday at 4 pm ET.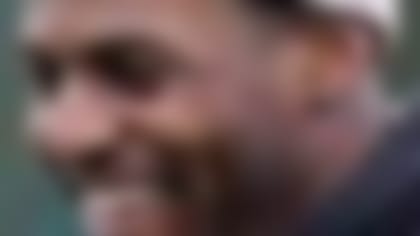 Where will Mike Wallace wind up? Follow him and all the other NFL players on the move in our free-agent tracker. More ...
What are the big questions we're looking to get answered on Tuesday?
Is Ed Reed ready to fly the coop?
Maybe it's all just angling by Reed to get the most money possible. It's that time of year. But Reed figures to have a solid market with the 49ers, New England Patriots and Indianapolis Colts all looking like possibilities.
Will Mike Wallace sign by sun down?
The expectation is that Wallace will become a Miami Dolphin, probably for more than $12 million per year. But the Minnesota Vikings could be more motivated than ever to spend at wide receiver after dealing away Harvin. Either way, we don't expect Wallace to stay on the market for long.
Are Greg Jennings and Wes Welker in Wallace's league?
We will be tracking all the wide receiver movement closely Tuesday. But it's worth wondering if Jennings and Welker truly are closer in value to a player like Brian Hartline than they are to Wallace. Jennings is only 29, but there are concerns about his injury history. Both Jennings and Welker might see their free-agent stock hurt because they are products of great systems and great quarterbacks.
Is Jake Long still viewed as a premier left tackle?
This one is fascinating to me. Long looked like a future Hall of Famer to start his career, but injuries and erratic pass protection slowed him down in 2012. Teams could view him as the No. 1 player on the market or see him as the next Tony Boselli. I ranked Long somewhere in between.
A few years ago, Long would have been a Mario Williams-like free-agent prospect that was on the way to a possible monster deal. We'll start to find out how teams view Long on Tuesday.
Can the Patriots keep it together?
Coach Bill Belichick has been very aggressive going after talent in the offseason, especially since Scott Pioli left town as the vice president of player personnel after the 2008 season. Expect more of the same. If they don't sign Talib, another cornerback could come in for a big price.
Will the Jets lock down their No. 6 quarterback spot?
Did the negotiating period matter?
Harrison: Team needs in free agency
With free agency set to kick off at 4 p.m. ET on Tuesday, March 12, Elliot Harrison identifies priorities for all 32 NFL teams. **More ...**
The first day of free agency always brings some fast deals. It will be interesting to see if the three-day "legal tampering" period opens the floodgates or whether it just made legal what was already happening anyway. If teams truly put frameworks of deals together over the weekend, we could see a deluge of contracts come together before the end of Tuesday.
We'll cover all of it right here on Around the League. And then we'll do it all over again Wednesday. And Thursday. And, well, you get the idea.