Freddie Kitchens is back on his feet.
Instant Debate: Best play-caller?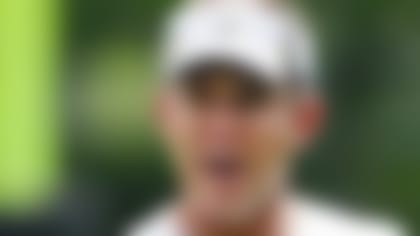 The 38-year-old Kitchens was hospitalized last week after he fell ill at practice. A defect in his aorta was uncovered that could have been fatal.
"He's doing great," said coach Bruce Arians, who plans to host the Bruce Arians Family Foundation Celebrity Golf Classic on June 24-25 at Reynolds Plantation in Lake Oconee, Ga. "To know how close he came to being dead, it's a miracle. We're all so grateful."
Grateful enough to give his assistant some down time. When Arians encountered Kitchens this week, saying farewell to his quarterbacks, the head coach immediately kicked his aide right out of the building. Fantastic.
NFL.com and NFL Network wish Kitchens a swift and complete recovery.