DALLAS -- A federal judge ordered former NFL wide receiver Sam Hurd to be jailed indefinitely Tuesday for failing two drug tests and allegedly buying drugs while already facing charges he tried to distribute marijuana and cocaine.
Mayock: Preseason observations
Mike Mayock had a busy summer, traveling from camp to camp to scout players and teams. What did he learn? Let's find out. More ...
U.S. Magistrate Judge Jeff Kaplan indicated that he was less troubled by the drug tests than the allegations that Hurd had tried to buy drugs while he was out on bond. He revoked Hurd's $100,000 bond.
After the hearing, Hurd turned toward his family and supporters in the courtroom and said: "Lies." He spoke briefly to a few people watching before he was led out of the courtroom.
The 27-year-old Hurd, who played for the Chicago Bears and Dallas Cowboys, was arrested again earlier this month. Prosecutors say he tested positive for marijuana at least twice this year. His cousin also allegedly told authorities he tried to buy five kilograms of cocaine (about 11 pounds) and 200 pounds of marijuana on Hurd's behalf.
The cousin, Jesse Tyrone Chavful, also told prosecutors he sold Hurd 30 pounds of marijuana for $10,500 in May.
Instant Debate: Let's make a deal!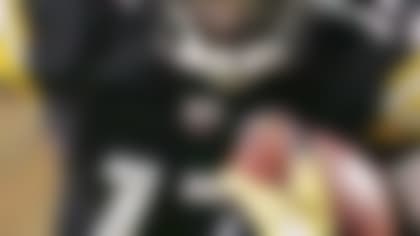 What is one trade that makes sense for both parties? Our analysts pitch enticing deals, including a blockbuster with Mike Wallace. More ...
Hurd was arrested in December after allegedly accepting cocaine from an undercover agent at a suburban Chicago steakhouse. According to court documents, Hurd took 1 kilogram (about 2 pounds) of cocaine and told the officer he wanted to eventually buy five to 10 kilograms of cocaine and 1,000 pounds of marijuana per week to distribute in the Chicago area.
An alleged co-conspirator accused of helping Hurd, Toby Lujan, pleaded guilty last week to a cocaine possession charge.
Prosecutors left court Tuesday without comment. Hurd's mother, Gloria Corbin, attended the hearing along with his wife, sisters and at least one former teammate, Marion Barber.
Hurd entered court in an orange jail uniform and handcuffs that were eventually removed. He took notes during the nearly two-hour hearing and often shook his head as law enforcement agents testified about the evidence against him.
Copyright 2012 by The Associated Press