The biggest buzz around the NFL this offseason has been the circumstances surrounding Darrelle Revis. Reports have the New York Jets shopping the All-Pro cornerback, and there are plenty of opinions on what the franchise should do.
Debate: The race to Revis Island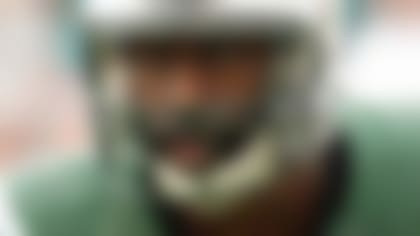 Darrelle Revis trade talk is all the rage right now. Which team should make a run at Revis and what price should it pay? Let's debate! **More ...**
"I don't know why you would trade him," Brandt said. "I mean, you've got one of the best players in the league at the position at a reasonable salary, because most of it's already been paid. And you've got a clause in the contract that, if he holds out, adds three years to the contract, which he doesn't want. It seems like the Jets are in a leveraged position.
"The only issue is the player's quote-unquote happiness. It's hard to see what's going to make him happy short of being paid like the top quarterback."
Therein lies the problem with the whole situation. Will Revis be content on the roster without an extension and what effect will he have if not? Do the Jets even want to find a way to re-sign him beyond 2013 without the option to use the franchise tag, as written into the current deal? A trade keeps them from losing Revis for nothing but a compensatory pick if they don't want to pay out what surely will be a megadeal. A trade also keeps him from signing a free-agent deal with a division rival.
Either way, there's certainly no need to rush a trade with Revis in the early stages of recovery from reconstructive knee surgery.