Big-money deals often go wrong, while some of the best free-agent additions barely make March headlines.
With this in mind, here are five under-the-radar signings bound to bring value in 2013:
1. Phil Dawson, kicker, San Francisco 49ers (reportedly a one-year contract worth $2.35 million): The David Akers soap opera has been swapped out for one of the game's most underrated kickers. Dawson was money in the bank with the Cleveland Browns, hitting on 29 of 31 kicks last season. That earned Dawson a Pro Bowl bid, and he now has a chance at the playoffs for just the second time since his career began with the Browns back in 1999.
2. Michael Bennett and Cliff Avril, pass rushers, Seattle Seahawks (Bennett inked a one-year, $4.8 million contract; Avril signed a two-year, $13 million pact.) Here's another NFC West power that mined the open market to address a glaring need. After locking up Avril for less than many anticipated, the Seahawks lured Bennett away from the Buccaneers, giving Pete Carroll a pair of edge rushers who can disrupt an offense and wreak havoc on passers. Throw in the trade for Percy Harvin, and the Seahawks helped themselves as much as any team in the league.
3. Dustin Keller, tight end, Miami Dolphins (signed a one-year, $4.25 million contract): Losing Keller to an AFC East rival is nightmare material for New York Jets fans. Miami tossed too much money at Wallace and Ellerbe, but grabbing Keller on a one-year contract allows the Dolphins to make an educated decision on the tight end's future. Keller was sidetracked by hamstring injuries last season, but he's an outstanding pass-catcher who gives quarterback Ryan Tannehill a proven security blanket.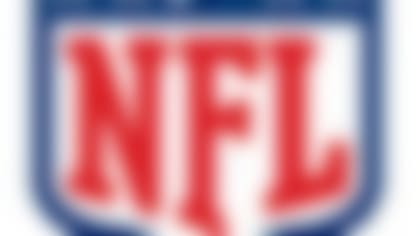 NFL free agency is underway. Follow all of the latest player rumors and signings in our free-agent tracker. More...
4. Brice McCain, cornerback, Houston Texans (signed three-year, $5.25 million contract with $2.25 million in guarantees): The Patriots reportedly had McCain on their radar before re-signing Kyle Arrington. McCain must be used in the slot. He struggled on the outside last season filling in for Johnathan Joseph, but he's been productive inside and makes sense for a Texans team looking to keep its secondary intact. Not a flashy player, but if McCain can duplicate his play from 2011, he's worth the loot.
5. Danny Woodhead, running back, San Diego Chargers (two-year contract with terms unannounced): An overachiever with the New England Patriots, Woodhead is an asset on passing downs and gives the Chargers more to work with than Jackie Battle or Ronnie Brown. With 30-plus catches in three of his past four seasons, Woodhead's future success hinges on his chemistry with quarterback Philip Rivers. If some of that psychic connection with Tom Brady can be tapped, chalk this up as a dynamic signing for the Chargers.