Instant Debate: More troubling loss?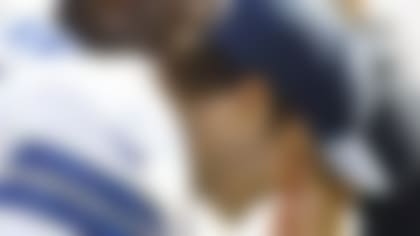 Sunday's loss had its share of goats, including Felix Jones, who fumbled away the opening kickoff and ranks 23rd in the NFL with a kickoff-return average of 21.3 yards per game. Cowboys coach Jason Garrett told reporters Monday the team is open to yanking Jones out of the role.
"Well, we're always looking at personnel, to be honest with you, and when you make a play like that, you look hard again at that and what the alternatives are," Garrett told The Dallas Morning News. "You've heard me say up here a lot that you have to have a lot of returner options, because they get taken away from you."
Garrett reminded the room that ball security is the beginning and end of the return-man's existence, a message that should put Jones on high alert. He was the Cowboys' starting running back a season ago but lost his spot to DeMarco Murray. Now he's struggling to keep his place on special teams. Not a promising trajectory.