First-round draft pick signing tracker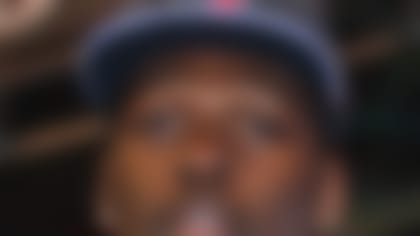 "That's a good question. I would tell you that (Hoyer is better than Manziel) probably by a substantial margin," Farmer said. "I would say that because here's a guy that's a five- or six-year veteran who has been in the league, that knows the defenses, that reads it quicker, that understands it. (Hoyer) has an advanced calculus degree. Johnny is good at math, but I don't know if he's in the advanced calculus stages.
"(Experience in the league) means a lot. It means more than people think."
Fair enough. Comments in May about a quarterback competition mean even less than that. We will write about Johnny Manziel's ups and downs all offseason to fill the vacuum of actual news, but let's recognize all of this May chatter for what it is.
Farmer, owner Jimmy Haslam and coach Mike Pettine have made a concerted effort to make Manziel realize he's not bigger than the team. The team's media strategy with Manziel supports that as well. It feels a little heavy-handed and pointless, but it's the way they are choosing to deliver their message.
Coach Mike Pettine echoed Farmer's sentiment Wednesday, calling Manziel's efforts on the field "inconsistent" thus far, like most rookies. Pettine expects Manziel to get more comfortable once he catches up with the "mental part" of the game.
That's the key. Perhaps Farmer has a point that that Hoyer is ahead of Manziel by a "substantial margin" as OTAs open. If that's still true in late August, things have gone substantially wrong.