"He's been working in the training room, and this week he started working in the weight room," Smith said, via the Atlanta Journal-Constitution. "He's recovered and we absolutely expect him to (be) well beyond 100 percent when we start our offseason program."
Debate: Denver the favorite in 2013?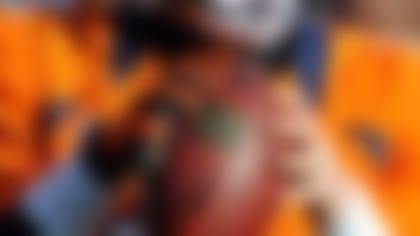 With a highly accommodating schedule, will Peyton 
Manning's Broncos enter next season as favorites? Let's debate! **More ...**
There wasn't much of a question Ryan would be fine for the 2013 season, considering he said he would have played in the Super Bowl had the Falcons pulled out a win in the NFC Championship Game. But "beyond 100 percent"? We're assuming Smith was being hyperbolic, not passing along news that Ryan is using deer-antler spray. 
After shrugging the "can't win in the playoffs" monkey off his back, Ryan will look to duplicate the success he had in 2012 with Julio Jones and Roddy White wreaking havoc on defenses.
Ryan usually takes a short break after the season, according the Journal-Constitution, so he's on a normal schedule for the Falcons' offseason program that starts April 24.