The Atlanta Falcons reached an agreement Thursday with Atlanta mayor Kasim Reed on key aspects of a new deal regarding the construction of a proposed stadium in the city.
According to The Atlanta Journal-Constitution, the Falcons would shoulder $50 million in infrastructure costs related to the stadium, and team owner Arthur Blank's foundation would invest $15 million into neighborhoods surrounding the proposed stadium site. The city also will invest $15 million into the surrounding areas as part of the proposed deal.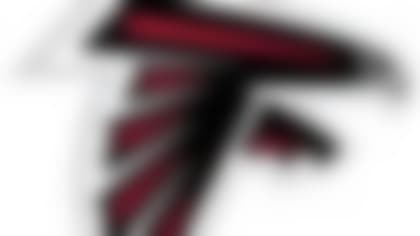 Around The League examines what's next for all 32 NFL teams in 2013. Chris Wesseling breaks down the Falcons. **More ...**
A $200 million public contribution limit will be applied to the project, which is estimated to cost $1 billion. Public money would come from the collection of hotel/motel tax in Atlanta and Fulton County, The Journal-Constitution reported.
Terms of the stadium deal have not been announced, and several aspects of the agreement still need to be approved by the Atlanta city council, The Journal-Constitution reported. The Falcons also need to negotiate a memorandum of understanding with the Georgia World Congress Center Authority board, the owners of the Georgia Dome, according to the newspaper.
"We appreciate the mayor and his staff's diligence in moving the agreements for a new stadium toward completion," Blank said in a statement, according to The Journal-Constitution. "We are grateful to the members of the Atlanta city council who have given us the opportunity to address their questions or concerns, and we will continue to work with the mayor, city council, Invest Atlanta and our partners at the Georgia World Congress Center in reaching final agreements."
Reed also applauded the agreement, emphasizing the stadium's potential for local economic benefits.
"Equally important, a new stadium will lead to the creation of well-paying jobs during its construction at a time when many of our friends and neighbors are seeking employment," Reed said. "This new stadium will also keep the city of Atlanta at the forefront of the hospitality industry in America as we pursue our goal of attracting 40 million visitors annually. It will strengthen the viability of the more than 200,000 jobs that support our tourism and convention business every single day."