Griffin already has begun working with some of his receivers away from team's facility.
'Jerry Smith: A Football Life'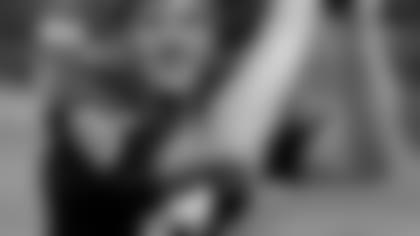 The life of gay Redskins tight end Jerry Smith will be featured in re-airs Wednesday,
Former Redskins quarterbacks coach Matt LaFleur -- now in the same position on Notre Dame's staff -- told ESPN.com's John Keim that Griffin will "be able to recognize and play the position faster" with a full offseason to work on his quarterback craft without rehabbing.
Griffin is expected to lose his bulky knee brace, which cost him his trademark open-field burst in a lost season.
Even after he declared his surgically repaired knee fully healthy to start the season, Griffin showed rust in his delivery, timidity in the face of pressure, tentativeness as a runner and a general lack of confidence as he was still regaining strength in his quadriceps and hamstring.
Losing the brace and gaining a full offseason of tutelage under new coach Jay Gruden has LaFleur confident that Griffin will recapture the same form he displayed as one of the greatest rookies in NFL history.