DALLAS -- A cousin of Sam Hurd has agreed to plead guilty in a federal drug conspiracy case involving the former NFL receiver.
Jesse Tyrone Chavful signed a plea agreement Monday on one count of conspiracy to possess 5 or more kilograms of cocaine with intent to distribute.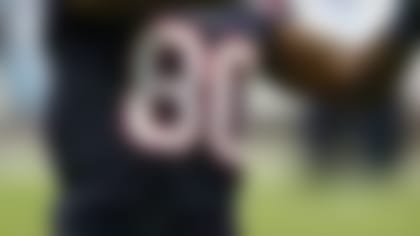 According to the agreement, Hurd asked Chavful last year to find him 10 kilograms of cocaine. Chavful allegedly tried to arrange a deal with people who turned out to be federal informants.
Hurd is accused of trying to establish a drug ring while playing for the Chicago Bears. He was arrested in December after an alleged meeting to buy drugs.
Chavful's attorney, Laura Harper, says Chavful takes "complete responsibility" for his involvement in the case.
Hurd's attorney has dismissed Chavful's testimony as false.
Copyright 2012 by The Associated Press