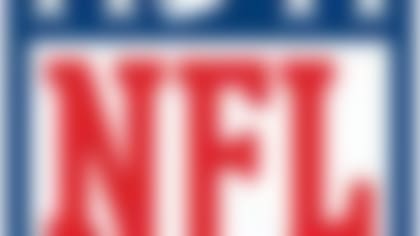 Follow all the developments on the NFL's open market with our up-to-the-minute tracking of 2014's free agents. More ...
NFL Media's Aditi Kinkhabwala reported Tuesday that the "buzz" inside team headquarters suggests the Ravens and their left tackle are "very close" on a new contract. NFL Media Insider Ian Rapoport noted the sides should have a deal done by the start of free agency at 4 p.m. ET.
The Ravens made signing the tackle a priority, but progress toward a contract had flatlined over the weekend, with the Carroll County Times reporting that Monroe was "likely to leave" town for a new team.
The looming question is how much Baltimore is willing to surrender to keep its top blocker under lock and key. Monroe reportedly was seeking $10 million annually while the Ravens were looking to reward him closer to $8 million to $9 million per season.
It's another example of how well this front office navigates the business side of the game, refusing to panic and always finding its way through choppy waters.
Baltimore desperately needed to keep Monroe cemented on a line that struggled mightily last season against the pass and, especially, opening holes for the ground game. Monroe excels at both.
UPDATES: Kinkhabwala later reported that Monroe has a "few" offers, according to a source close to the lineman. None of those potential deals are high enough to relocate his family for the second time in a year, but he wants the Ravens to come up on their offer. Monroe doesn't expect Branden Albert money -- reportedly $9.5 annually -- but he'd like to approach that amount.
In the latest edition of the "Around The League Podcast," the guys study the free agency picture with the help of NFL Media Insider Ian Rapoport.