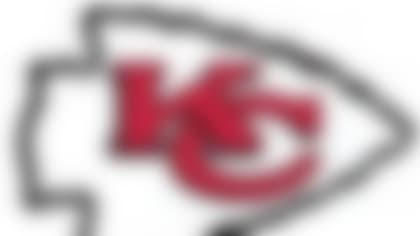 Minutes after the decision became public, Winston took to Twitter to share his feelings.
"Just wanted to confirm that I have been released," he wrote. "Even though it was an incredibly tough year on and off the field last year, I wouldn't trade the relationships I made in KC and the overall experience I had for anything. It was an honor to be a Chief and I wish them nothing but the best in the future. ... On to the next adventure!"
While Winston was tweeting out his classy goodbye, newly tagged left tackle Branden Albert was venting on his Twitter page about a potential position switch. Asked by one of his followers if he saw himself strictly as a left tackle, Albert replied, "You damn right."
Winston's tenure with the Chiefs ends less than one year after he signed a four-year, $22 million contract as a free agent. The move saves $3.5 million in cap space. Winston made headlines in October when he criticized Chiefs fans who cheered when quarterback Matt Cassel went to the locker room with a head injury.