Cosell: Untapped potential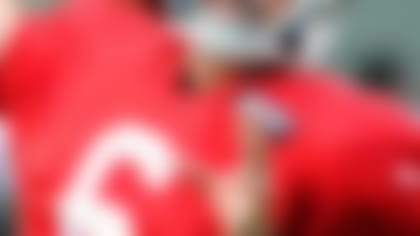 Smith was hurt while making a tackle on a punt return. He told Mehta after the game that he felt "a sharp pain" as he walked around New York's locker room with a visible limp. MRI results were negative. Smith already played through a meniscus tear in the left knee last season.
It's a painful loss for a Jets defense that might be asked to rescue the offense from the outset this season.
Smith, in his seventh NFL season, is being counted on to provide depth and figures to see plenty of snaps, especially in a division that houses a pair of teams in the New England Patriots and Buffalo Bills who run no-huddle, spread offenses. The Jets, by the way, open the regular season against the Bills.