First-round draft pick signing tracker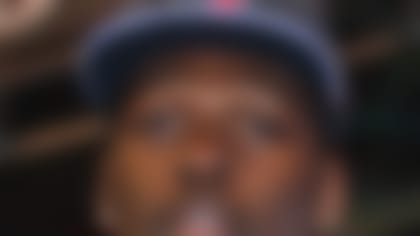 "I believe we should start either being called a hybrid or joker," Ebron said at a Play 60 event during the NFL Rookie Symposium Tuesday, per the Detroit Free Press. "I think the 'tight end' word or name is traditional, but it's overplayed. It's overplayed into what people assume a tight end is."
In Ebron's view, the new-age tight ends are players who are "big and strong enough to block on the offensive line, but who's fast and shifty enough to be a receiver."
That distinction -- apparently -- is different than the previous iterations for tight ends like Shannon Sharpe and Jason Witten.
While he said money is not his chief concern, Ebron has not hid his interest in the results of Jimmy Graham's arbitration -- in which the player argued he should be franchise tagged at a wide receiver-level rather than the $5 million-lower tight end number.
The rookie believes that the term "joker" better defines the type of job he and Graham perform.
"We're probably now evolving into a more dynamic player into the offensive scheme, and it's just fun to see someone so brave-hearted take a step up and step up for his position," Ebron said. "It's not only him, he's stepping for all 64 tight ends that's sitting behind that starting 32. So it's just interesting to see what the NFL will do about it, how they handle it.
Ebron is expected to play a role in the Lions' offense similar to the one Graham plays with the New Orleans Saints -- a "move" tight end who can line up inline, in the slot or out wide. Whether that role comes with a new "joker" label remains to be seen.