The wide receiver market is dwindling by the hour, with Emmanuel Sanders the next intriguing name to come to terms. He's especially intriguing because of where he's going.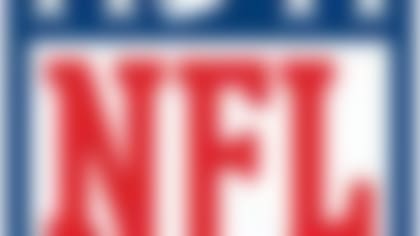 Follow all the developments on the NFL's open market with our up-to-the-minute tracking of 2014's free agents. **More ...**
NFL Media Insider Ian Rapoport reported that the pact is worth $15 million, according to a source who has seen the contract. The team announced Sanders' signing on Sunday during an introductory news conference.
Sanders' agent Steve Weinberg then negotiated with the Buccaneers, according to another source involved in the process. Weinberg never told the Bucs he had accepted the Chiefs' offer. This all happened before he went to the Broncos. Sanders and Weinberg also rankled the San Francisco 49ers by agreeing to visit, then blowing it off.
On Sunday, the wide receiver denied that Weinberg had agreed to a deal with Kansas City.
"There was no handshake," Sanders said at his news conference. "There was no kind of agreement in terms of -- you know -- we were close to a deal, but it wasn't anything official just yet."
A Broncos source told Rapoport on Sunday that the team had no knowledge of any prior agreements before they agreed to terms with Sanders.
"This was one of the worst situations in modern football negotiations," one executive involved said. "Totally wrong. This needs to be stopped."
This peak into how the sausage gets made is ugly, but it ultimately worked out for the Broncos. With Andre Caldwell also re-signing, Denver's top four receivers are set with Demaryius Thomas, Wes Welker, Sanders and Caldwell. Sanders can play on the inside and out, although we like him best out of the slot. That's a crowded spot in Denver with Welker and Thomas usually playing between the hash marks.
Sanders caught a career-high 67 passes for 740 yards last season. He's not a game-changer, but his arrival helps ensure that Decker's departure doesn't sting much. Sanders fits best somewhere between a No. 2 and No. 3 receiver, although Peyton Manning has a way of making any receiver look better.