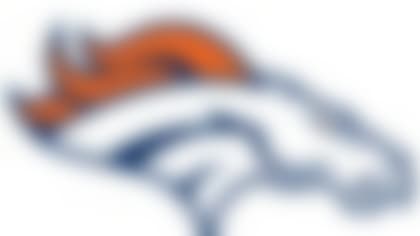 Around The League examines what's next for all 32 teams. Chris Wesseling is saddled with the Broncos. **More ...**
"Elvis is a Bronco and he wants to remain a Bronco," Dumervil's agent Marty Magid told The Denver Post's Mike Klis. "We have exchanged proposals and we're waiting to hear back from them."
The two sides are in a time-crunch if they're going to get this thing done. The three-day negotiation period for unrestricted free agents opened at midnight. If an agreement can't be reached, Dumervil will want to be let go before prospective teams make other decisions.
Dumervil has the leverage because someone readily will open up the checkbook for a 29-year-old pass-rusher who has averaged more than 10 sacks a year for six seasons.