NFL.com's Albert Breer reported Wednesday that Denver is attempting to negotiate a pay cut with Dumervil, according to a team source. Breer says the problem isn't his cap number, even if it's the team's second highest, at $13.623 million. The Broncos, rather, would like Dumervil to take a reduction in his $12 million salary.
NFL.com's Ian Rapoport reports that the Broncos have yet to approach Dumervil about a pay cut, according to a source who has spoken with the player. It's likely that Dumervil would resist a pay cut, though he is open to restructuring. Dumervil currently is out of town on vacation.
The club has the requisite space under the $123 million salary cap to deal with Dumervil's cap hit this season. The cap numbers increasingly are workable over the two remaining years on his deal -- $11.623 million next year and $9.816 million in 2015.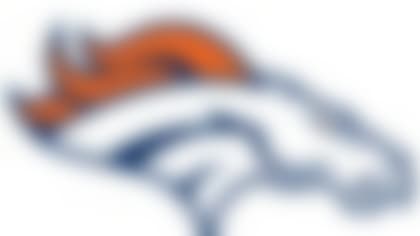 Around The League examines what's next for all 32 teams. Chris Wesseling tackles Denver. **More ...**
The issue here comes down to production vs. salary. Dumervil finished with 11 sacks and six forced fumbles last season, but his failures against the run and struggles with penalties appear to have given the Broncos second thoughts on the six-year, $61.5 million contract the sides agreed to in the summer of 2010.
If Dumervil, 29, ended up on the open market, he'd be sure to draw considerable interest.