NFL.com's Ian Rapoport reported Thursday that the Broncos reached out to Dumervil's agent, Marty Magid, to discuss the defensive end's contract situation. Magid said Dumervil is open to a restructure if it benefits both parties, but he is resistant to any scenario in which he takes a pay cut from his $12 million salary.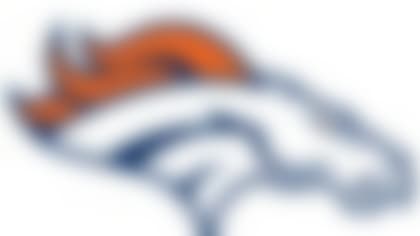 Around The League examines what's next for all 32 teams. Chris Wesseling is saddled with the Broncos. **More ...**
For the time being, Magid is painting a sunny picture. He told Rapoport that "everything is positive about the situation" and made it clear Dumervil's preference is to remain with the Broncos.
The reality of the situation is both sides parted Thursday with no resolution. If the Broncos insist on a pay cut, Dumervil likely will be released and become a free agent.
Dumervil won't be open to taking money off the table, especially when he probably can get close to his $12 million salary on the open market. Dumervil's contract isn't fully guaranteed until the fifth day of the 2013 league year, which gives the Broncos about one week to mull their options.
It also gives the team an opportunity to chase a replacement (see: Freeney, Dwight) in the initial days of free agency without having to commit to Dumervil. Stay tuned.