Placing an emphasis on a situation where he would feel "wanted," Dumervil opted against re-signing with the Denver Broncos and chose to join the Baltimore Ravens, a source close to the situation told NFL.com's Jeff Darlington on Sunday. The Ravenslater announced they had agreed in principle with Dumervil on a five-year contract, pending the defensive end passing a physical that's planned for Tuesday.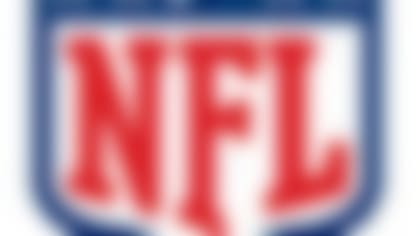 NFL free agency is under way. Follow all of the latest rumors and signings in our free-agent tracker. More...
John Elway, the Broncos' executive vice president of football operations, released a statement Sunday, wishing Dumervil the best as he continues his NFL career. The Broncos released Dumervil on March 15 after he agreed to cut his 2013 pay from $12 million to $8 million but didn't submit the required paperwork in time.
"As we have from the start of this process, we worked diligently over the last week to find a way for Elvis Dumervil to remain a Denver Bronco," Elway said in the statement. "Although we made multiple contract offers to Elvis after being forced to release him, we were unable to reach an agreement and are now moving forward without him.
Instant Debate: A shift in AFC power?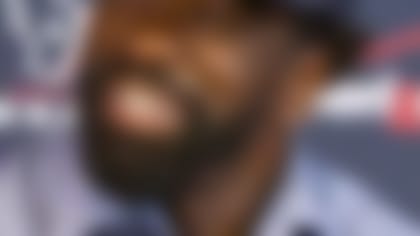 How does Houston's Ed 
Reed signing affect the AFC hierarchy? Our analysts offer early thoughts on the conference race. **More ...**
"Elvis was a team captain and a talented player who made a great impact during his seven seasons in Denver. I appreciate all of his effort on the field and the work he did in the community. I wish Elvis all the best as he continues his NFL career."
"Can't say enough about the Broncos fans, my great teammates, equipment staff, training staff, media staff, Mr. Bowlen, Coach Fox, John Elway and the city of Denver," Dumervil wrote. "Its been an unforgettable 7 years. I am looking fwd to this next chapter of my career."
Ravens general manager Ozzie Newsome has drawn sharp criticism for losing eight starters from last season's squad, but it's quite possible that the defense actually will be improved in 2013.
Dumervil has averaged double-digit sacks in his seven-year NFL career, whereas Paul Kruger, the player he's replacing on the Ravens, recorded just 15.5 sacks in four seasons. The Ravens also figure to be more stout against the run after upgrading to Chris Canty and Marcus Spears at defensive end. Throw in the return of top cornerback Lardarius Webb from knee surgery, and the secondary might be tighter as well.