Many, including his brother Eli, didn't believe Peyton would make it back to the Super Bowl after multiple neck surgeries.
"Yeah, and I saw him after that first surgery, this neck surgery, and I was pretty much convinced that he was done," Eli told NFL Network on Wednesday's "Super Bowl Live" show. "There was no way he could come back and play football. That first time he went and we were just throwing it in the backyard of our house. We're throwing 15 yards away, and it was a lob. He couldn't throw 15 yards on a line. It had no pop. I was like, I mean -- he wanted to come back and play football, and I didn't think it would happen."
Eli said he was worried watching Peyton throw early last season.
"I remember watching his preseason game last year and I was worried. I was kind of like, 'I don't know how this is going to work,'" Eli said. "If you gotta make a throw, or someone's in your face, and you can't step into the throw, can you make all those throws that you gotta make a lot of to end games."
Of course, Peyton returned to form and proved all of his doubters wrong, which surprised even his younger brother.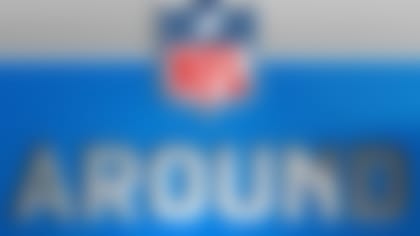 "But sure enough, he's been able to do it, and even this year, he's been stronger, his arm strength's been stronger, and he's been better than ever," Eli said. "So it's been an amazing journey for him and what he's overcome and for me to watch him to go through it, and the dedication to work has been inspiring."