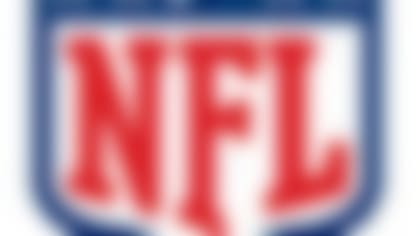 NFL free agency is underway. Follow all of the latest player rumors and signings in our free-agent tracker. More...
The Giants haven't asked Manning to restructure his contract, which runs through 2015 and counts $21 million against the salary cap in 2013, but he's willing to do so if it helps the team keep Cruz.
"If the Giants want to work something out," Manning told The Associated Press on Wednesday, "I am always up for listening, figuring out what I can do to help the cause."
Manning knows what he has in Cruz. He's the only wide receiver since Manning became the starting quarterback to lead the Giants in receiving yards in consecutive years with 1,000-plus yard seasons. Only Plaxico Burress (2006 to 2007) has surpassed Cruz's 19 combined touchdowns over a two-year span in that time.
Manning said he wakes up every day checking the news in hopes that Cruz hasn't accepted another team's offer. The Giants already have taken a risk by placing a first-round tender on the restricted free agent.
Cruz recently changed agents and hired Tom Condon, who also represents Manning. The quarterback has urged Condon, via text message to, "Get this done!"
"I want Victor back with the Giants," Manning said. "It is nerve-wracking. He is anxious. He has been dealing with this contract issue for a long time, last year and into this year. I know he wants to get this settled and get back to playing football, and just worrying about that."