"We have to play better," Manning told reporters Wednesday, according to the New York Post. "We have to be better in the red zone and convert on third downs, so there's some room for improvement."
While talking heads were busy flaming Geno Smith and Mark Sanchez in the Snoopy Bowl, Manning was struggling through a tough evening of his own. His 8-for-20 passing performance against the Jets netted just 83 yards, contributing to his uncharacteristic 43 completion percentage and paltry 5.9 yards per attempt in the preseason.
We doubt this will last, but Manning has struggled to throw the ball with authority. Eli is expected to play 12 to 15 snaps with the starters Thursday, and coach Tom Coughlin wants to see progress.
Predicting the 2013 NFL season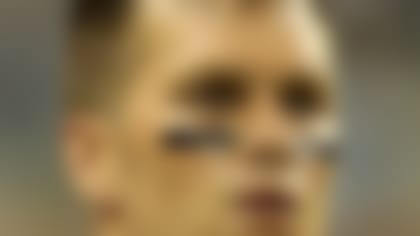 "I'd like to see some continuity and some execution, some performance," Coughlin said. "I'd like to see us get the ball in the end zone. I'd like to see us do well on third down. I'd like to see our passing game with our protection look like some type of an efficient operation."
We haven't seen that out of New York this summer, which is one reason the Giants were widely panned when we previewed the NFC East on the "Around The League Podcast." More than anyone else, it's up to Manning to prove us wrong.