It would be a surprise if West Virginia quarterback Geno Smith doesn't get taken in the first round in next week's 2013 NFL Draft. After that, my next best guess for a first-round quarterback is Florida State's EJ Manuel.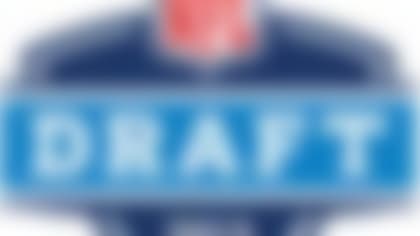 With the draft right around the corner, NFL.com ranks the top prospects available at every position on offense and defense. More ...
"I feel really good about the Philadelphia Eagles, I feel really good about the Buffalo Bills, I feel really good about the New York Jets. I met with even more teams than that, but those are some of the teams I feel really confident in," Manuel said. "I know they need quarterbacks, I know they want quarterbacks, they have brand new coaching staffs and things like that, so they want a fresh start. They want an energetic kind of quarterback to come in and play."
It's hard to imagine Manuel going in the top 10 to any of those teams, although crazier things have happened on draft day with quarterback-desperate teams recently. (Christian Ponder to the Minnesota Vikings, anyone?) It would be less surprising to see any one of those three teams trade back into the first round Thursday night to grab Manuel before the one-day break to round two.