Ted Cottrell, the league's hearing officer in the appeal, held a telephone session with the Baltimore Ravens safety and the NFL Players Association on Tuesday morning. Cottrell issued his decision just hours later, in a statement released by the league.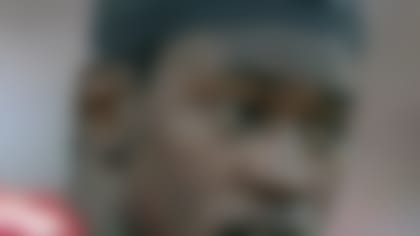 "I have determined that your actions were egregious and warrant significant discipline," Cottrell, a longtime NFL defensive coach, wrote. "However, I do not believe that your actions were so egregious as to subject you to a one-game suspension without pay. Player safety is the league's primary concern in the formation of playing rules and all players are expected to adhere to those rules or face disciplinary action. I hope in the future you will focus on ensuring that your play conforms to the rules."
"I think John (Harbaugh) and his coaches do an excellent job of teaching the right, safe and legal way to play football, and we believe Ed clearly tries to play within the rules on every down," Newsome wrote.
"(Fines) are not effective, and particularly when we have a repeat offender, and Ed, unfortunately, is a repeat offender," Anderson said.
That was Anderson's take on the matter, but Cottrell -- and plenty of people who saw the hit on Sanders -- don't agree the play deserved such a heavy-handed reaction. This time around, the NFL's somewhat-hazy system of checks and balances has issued a correction many will agree with.