Dwight Freeney's journey through free agency ended earlier this month when the 33-year-old pass rusher finally signed a two-year, $8.75 million contract with the San Diego Chargers.
Freeney piled up 107.5 sacks during his 11 seasons with the Indianapolis Colts, but interest in the seven-time Pro Bowl pick all but flat lined when he hit the open market in March. Freeney believes the lack of interest had little to do with his age or the perception he no longer can play.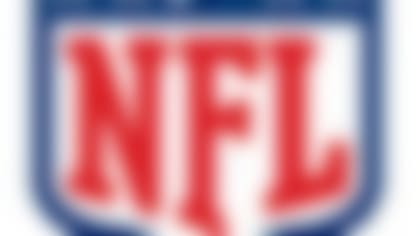 NFL free agency is under way. Follow all of the latest rumors and signings in our free-agent tracker. More...
In other words, Freeney is accusing NFL owners of collusion. In days past, teams would have lined up to sign an experienced pass rusher of his ilk, he argued.
"It takes one team to start things going," Freeney said, "but what was strange was initially there was not one team."
The NFL offered no comment on the matter to Around The League, but it already has denied that collusion occurred. The NFL Players Association has expressed concern over the matter, leading executive director DeMaurice Smith to send a memo to player agents asking them to notify the union if any proof of collusion is discovered.
One unnamed agent told Freeman, "I've been in this business for several decades and there was never an offseason like this. Never." "What you saw," Freeney said, "were guys getting small deals. I haven't seen anything like it. There was a lot of take-it-or-leave-it from teams. It was crazy. Even a guy like (Elvis) Dumervil didn't make as much money as he should have. He's in his prime."
It's a serious accusation that, for now, remains Freeney's opinion. He says he's content to be with the Chargers and plans to make 31 other teams sorry for passing on him.
"I'm going to make all of them regret it," Freeney said.