Floyd's versatility is evident in his game tape, however not everyone is convinced he's a stud worthy of a top selection.
As with almost every draft pick this season, every scout and talent evaluator will differ greatly on how they value each player and each position. Floyd could be the first defensive tackle off the board in the top five. He could also fall out of the top 10 as a run on offensive tackles at the top is expected.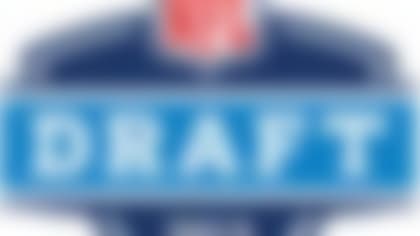 With the draft right around the corner, NFL.com ranks the top prospects available at every position on offense and defense. More ...
»The Falcons would love to land Missouri defensive tackle Sheldon Richardson, according to King. However, it might cost Dimitroff too much to move up from the No. 30 spot into the top 15, where Richardson could come off the board.
»On Houston's D.J. Hayden: "I was stunned to hear the Bengals interested in him in the first round, and now I hear reliably they have company."
»Offensive tackle Kyle Long's name hasn't been bandied about much in recent weeks, unless it was a discussion about depth at the position in this draft. However, one scout told King he believed Long's versatility to play both the tackle and guard spots will push him into the first round.