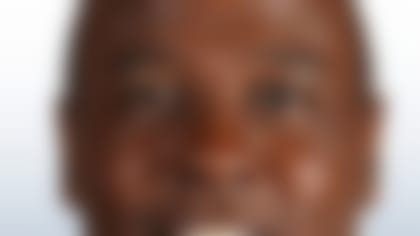 Plenty of questions remain, but Charles Davis takes one last stab at projecting the first round of the 2013 NFL Draft. More ...
One possible solution looms in this month's draft.
The Chiefs, picking at No. 1 overall, widely are linked to a pair of offensive tackle prospects, Texas A&M's Luke Joeckel and Central Michigan's Eric Fisher. The Joeckel pick likely would push Albert to the right side, where he doesn't want to play. Fisher, however, has experience all over the line and sounds open to beginning his NFL career where he's needed.
"Oh yeah, I think I'm a very versatile player," Fisher told KCSP-AM in Kansas City. "I played left tackle in college and hopefully I'll get the opportunity to play it again, but I know there's some great tackles in the league right now, and as a rookie if I had to come in and play right tackle I'd have no problem with that. ... I can play anywhere on the line they need me."
With Albert signed to a guaranteed one-year, $9.8 million contract, getting one more season out of him while grooming his replacement might be the best the Chiefs can do.
Here's the rest of Tuesday's NFL draft buzz:
» Nobody seems to agree on this year's top quarterback prospect. Our very own Mike Mayock has West Virginia's Geno Smith pegged at No. 1, while ESPN's Jon Gruden has been won over by Ryan Nassib. "I selfishly really like this kid at Syracuse," Gruden said in a conference call Monday, via The Plain Dealer. "He's a nuisance runner, he can scramble for first downs; if you want to run the read-option, he could execute those plays, I really think he's sharp mentally. ... He's been in a really ambitious offensive scheme, taking care of the ball, he's tough, durable. I like his upside."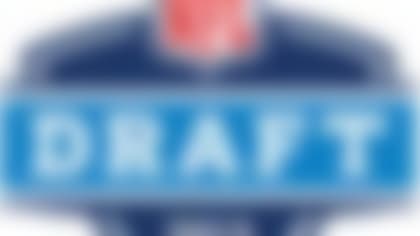 With the draft right around the corner, NFL.com ranks the top prospects available at every position on offense and defense. More ...
»Eagles general manager Howie Roseman gave the Philadelphia Inquirer on Monday one clue about what the team might be looking for in the draft. Roseman acknowledged that coach Chip Kelly's preference for "rangy defenders" has impacted his player evaluations. One evaluation that that hasn't changed? Philly's thoughts on this year's crop of quarterbacks. The team's list of top three passers hasn't moved since before the Senior Bowl in January, according to Roseman.
» While he loves WVU wide receiver Tavon Austin, NFL Films senior producer Greg Cosell on Monday called Tennessee's Justin Hunter the draft's most explosive pass-catcher and "the most physically talented wide receiver prospect in this draft class." Wrote Cosell: "He looks like A.J. Green with his body type and his fluid strides. He's not the receiver at this point that Green was coming out of Georgia two years ago, but if Hunter develops and grows as a professional, always a question with all but a few prospects, he has a chance to be a Pro Bowl player."