"If there's one thing I know as a quarterback, he's the only African-American QB to ever win a Super Bowl," Griffin said in April, via Dan Steinberg of D.C. Sports Bog. "That's definitely something that resonates with me."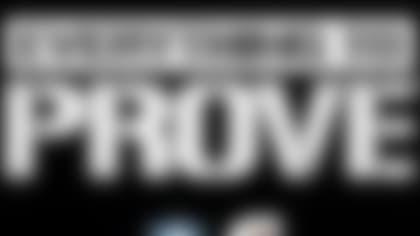 With that much draft equity invested in Griffin, and the Redskins currently mired in a six-year playoff win drought, expectations for immediate success are high. Williams, who was named the most valuable player of Super Bowl XXII and is now the head coach at Grambling State, discussed those expectations and how Griffin can handle them with Eric Davis on NFL Network's "NFL AM" on Thursday.
"I don't want to say living up to them, I said trying to live up to them," Williams said of the expectations. "Because you're going to have so many people expecting him to turn water into wine and I think what he has to do is do what he did when he was at Baylor. Play his game and hope that he's got some people around him. And I think the Redskins really understand that they got a franchise quarterback and now they got to find some pieces to the puzzle to go with him ... He can't go in with the idea that 'I can do this all by myself.' "
Williams spent the final four seasons of his nine-year NFL career with the Redskins and has been able to offer Griffin some insight into what the area is like.
"What I do tell him, playing in the Washington, D.C. area, you're not going to get a more compassionate fan base, when you talk about the Redskins," said Williams. "What I told him, if he does what he has to do, not only on the field but off the field, he's going to feel the warmth and the love from that city. They're going to put their arms around him. And I think he understands that. Just listening to him and talking to him, you can tell the maturity in his voice (that) he understands that, I think, what's at hand and what the future holds for him."