The Buffalo Bills had the former Florida State passer tabbed as a first-rounder, and they don't appear regretful for taking him with the 16th overall pick in the 2013 NFL Draft.
Instant Debate: The pressure is on ...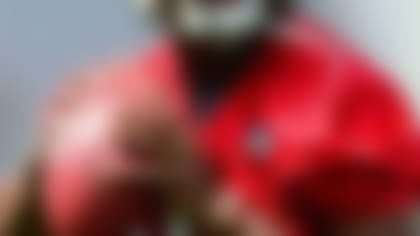 That's relatively light praise coming from a first-year head coach, but keep in mind that Marrone spent seven seasons in the league as an assistant with the New York Jets and New Orleans Saints before migrating to coach Syracuse.
Marrone's career with the Bills invariably will be linked to Manuel's success, so we'd be surprised if the coach dished out anything but praise for his young quarterback.
On the field, Manuel has played through organized team activities as the third quarterback behind Kevin Kolb and Tarvaris Jackson. That doesn't mean much, and the Bills would surprise us if they made anyone other than Manuel their Week 1 starter. That's where all of this is headed.